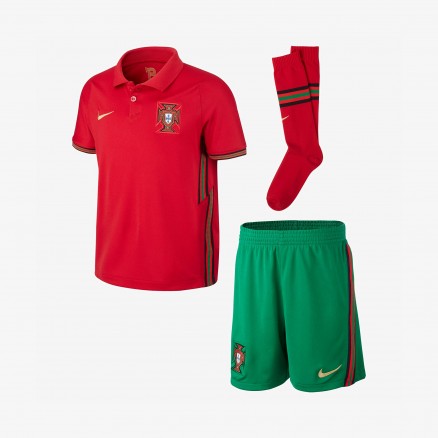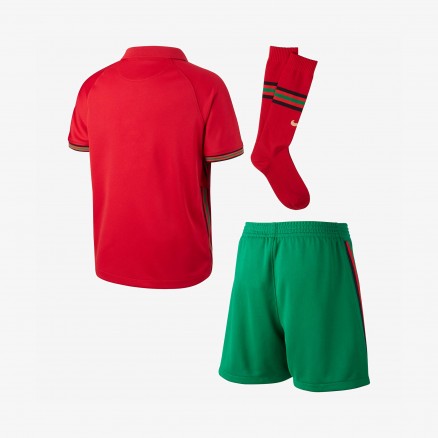 Portugal FPF 2020 Kit JR - Home
Promotion valid from 2021-01-04 to 2040-12-31
Not AvailableAvailableLimited Availability
3-4 Years
4-5 Years
5-6 Years
6-7 years
7-8 Years
Customization
Delete

Change Personalization
Future champions need equipment that keeps up with their potential. Made with breathable fabric, the main equipment in Portugal includes a sweatshirt, shorts and socks to ensure a comfortable look inspired by professionals. This product is manufactured with at least 75% recycled polyester.
Sweatshirt / shorts: 100% recycled polyester. Socks: 71% nylon / 26% polyester / 3% spandex.
Nike Breathe

Breathe fabric and Dri-FIT technology keep you cool and dry, while strategic mesh panels in high heat zones increase breathability.
Fast shipments orders arrive in 2-3 days.

Need help ? Contact us
Search this Store
Portugal FPF 2020 Kit JR - Home
Portugal FPF 2020 Kit JR - Home
Nike
Clothing