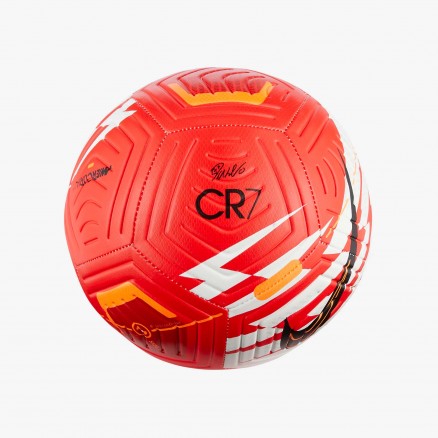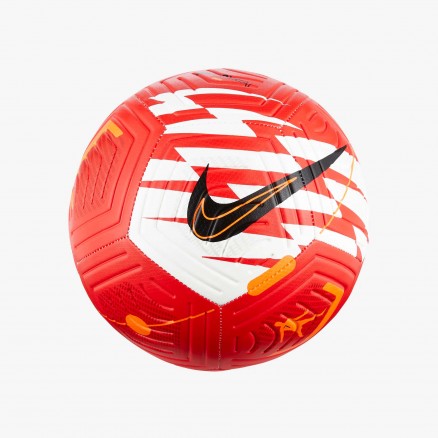 Nike CR7 Strike Ball
Not AvailableAvailableLimited Availability
The CR7 Strike soccer ball is ready to fly to the back of the net. The textured structure with stabilizing grooves allows you to place the ball exactly where you want it. Signature graphics celebrate Cristiano Ronaldo and his speed to another level.

- Nike Aerow Trac grooves allow for consistent rotation when the ball is in the air.
- Textured structure provides a consistent feel during passes, shots and feints.
- Machine-stitched coating optimizes shape, feel and durability.
- The 12-panel design provides a reliable and accurate ball trajectory.
Rubber inner tube helps maintain air pressure and shape.
60% rubber, 15% polyurethane, 13% polyester and 12% EVA
Fast shipments orders arrive in 2-3 days.

Need help ? Contact us
Nike CR7 Strike Ball
Nike
Accessories