Novelty
Pre-season promotion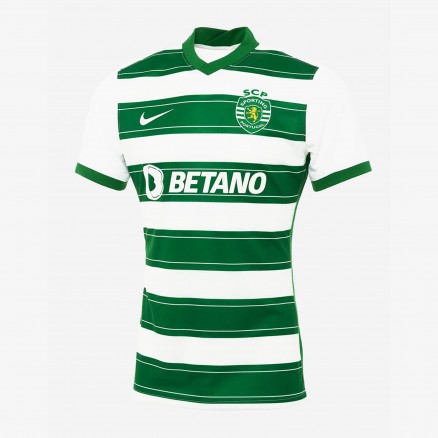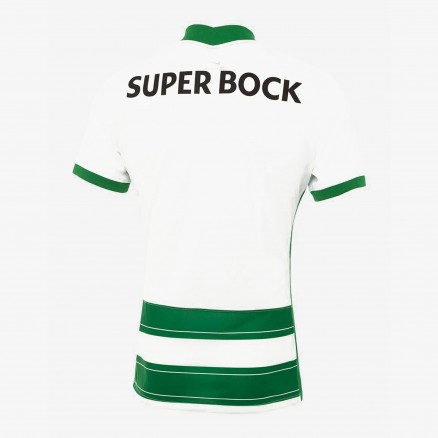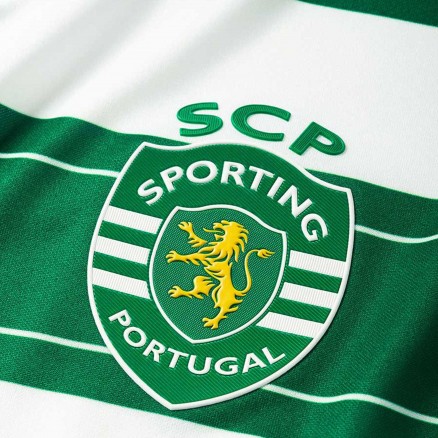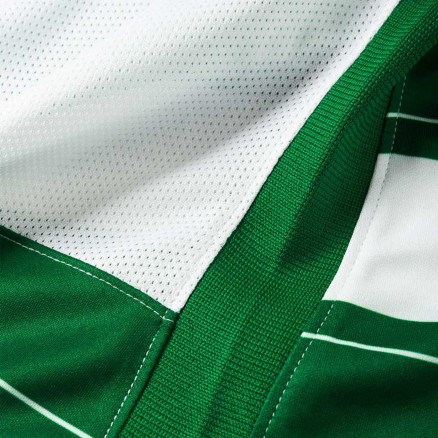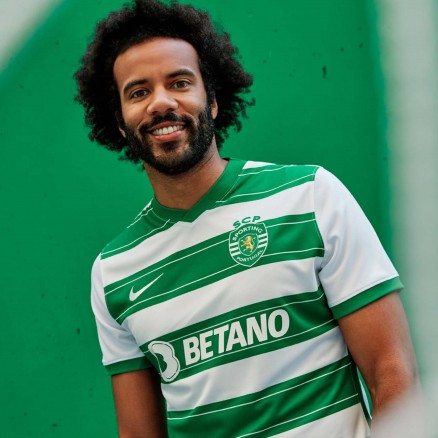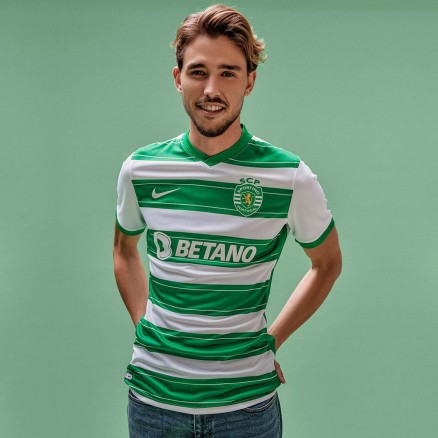 Sporting CP 2021/22 Jersey - Home
Promotion valid from 2021-07-01 to 2021-08-31
Promotion valid from 07/01/2021 to 08/31/2021.
Not AvailableAvailableLimited Availability
Customization
Delete

Change Personalization
The Sporting jersey - Home Kit 2021-2022 is the beginning of the Nike/Sporting partnership. With subtle white lines alongside the traditional green stripes, the design is marked by the white sleeves worn in the 90s by the club. The back is also white with stripes at the bottom.
SLIM FIT MODEL | For men, we recommend choosing a size larger than usual.
Fast shipments orders arrive in 2-3 days.

Need help ? Contact us
Search this Store
Sporting CP 2021/22 Jersey - Home
Sporting CP 2021/22 Jersey - Home
Nike
Clothing