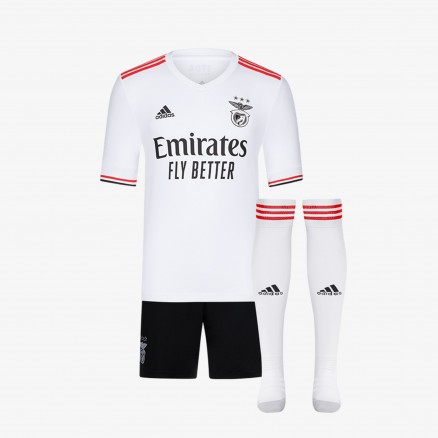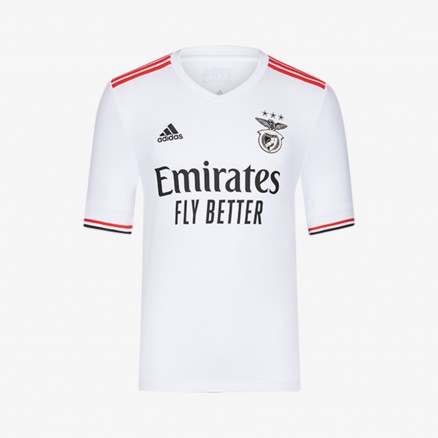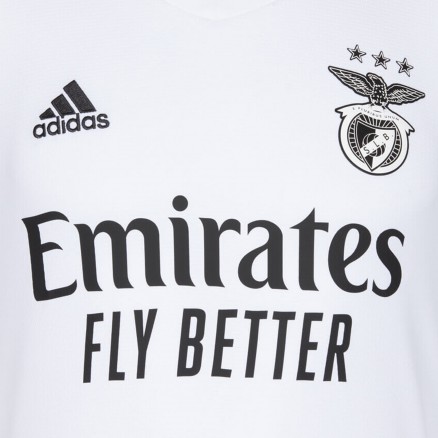 SL Benfica 2021/22 Youth Kit - Away
Not AvailableAvailableLimited Availability
8 Years
10 Years
12 Years
14 Years
Customization
Delete

Change Personalization
Alternative equipment used by the Benfica team on the field, in the season 2021 2022, for children. Includes shirt, shorts and socks. With a soft, absorbent fabric that keeps the body dry, made from recycled polyester to save resources and reduce emissions, the sweater is made with Climalite fabric that removes sweat from the skin and the shorts have an elasticated waist and drawstring. Available in sizes from 8 years (128 cm) to 16 years (176 cm).
50% polyester, 50% recycled polyester mock eyelet
Official Customization Liga Bwin: Color: Black | Outline: White
Adidas Aeroready

Shirts made Aeroready pull the sweat away from the body and increase micro-ventilation through well placed mesh panels, which can be often found under the arms or at the back of the neck, depending on the design. Some can even offer sunscreen protection of UPT 15+ and all are highly brethable. The style of the shirt has little bearing on ClimaCool, as the fabric can be molded into any finish, including textured mesh or pique.
Fast shipments orders arrive in 2-3 days.

Need help ? Contact us
Search this Store
SL Benfica 2021/22 Youth Kit - Away
SL Benfica 2021/22 Youth Kit - Away
Adidas
Clothing