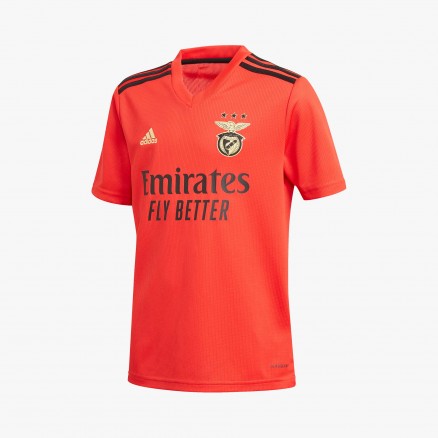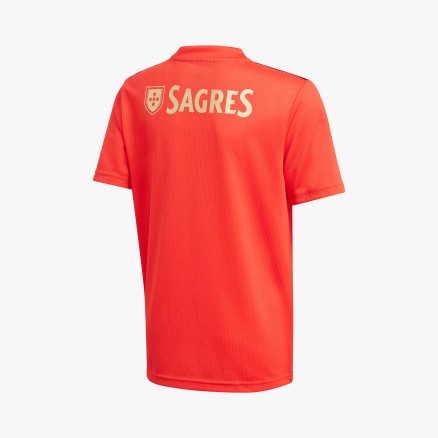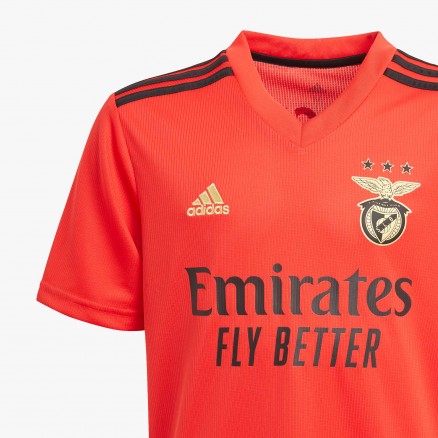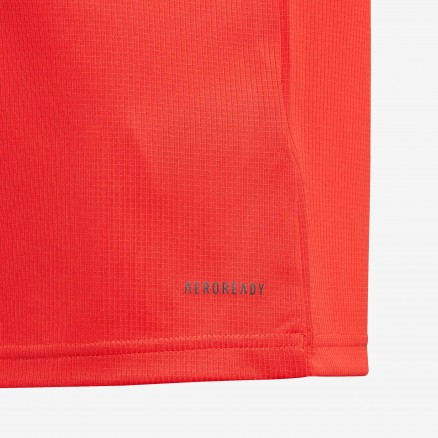 SL Benfica Jersey JR 2020/21 - Home
Promotion valid from 2021-01-04 to 2022-12-31
Not AvailableAvailableLimited Availability
8 Years
10 Years
12 Years
14 Years
16 Years
Customization
Delete

Change Personalization
Red-hot skills on the pitch raise the temperature on the streets. This adidas football jersey shows off a design inspired by the passionate celebrations of Benfica\'s loyal fans. A woven badge stokes up your pride and golden details reflect a trophy-laden history. Soft, moisture-absorbing fabric keeps you comfortable.
100% recycled polyester doubleknit
Official customization Liga NOS. Color: White | Outline: Black
Adidas Climalite

"ClimaLite fabrics are the basis of adidas' Clima technology system. Yarns made of microfibers ensure a quick and easy evaporation of perspiration from the skin through the fabric. Perspiration is expelled from the outside of the garment and produces a" "quick drying effect. "". The composition and structure of the fabric with Climalite prevents the feeling of moisture in the body. "
Fast shipments orders arrive in 2-3 days.

Need help ? Contact us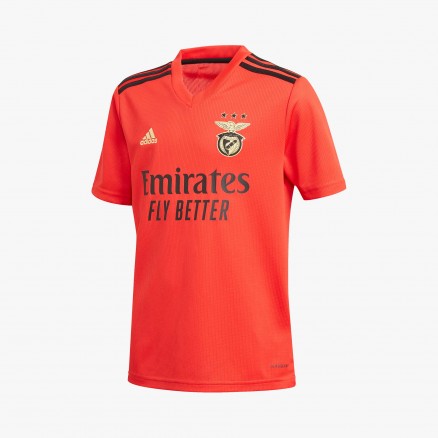 Search this Store
SL Benfica Jersey JR 2020/21 - Home
SL Benfica Jersey JR 2020/21 - Home
Adidas
Clothing