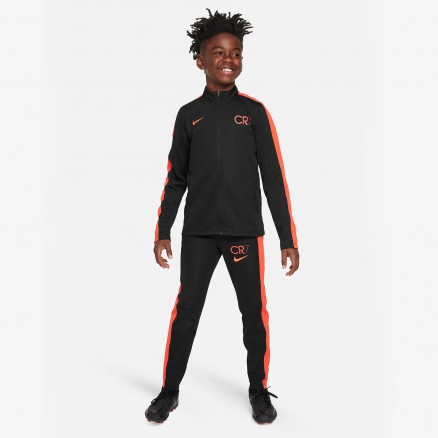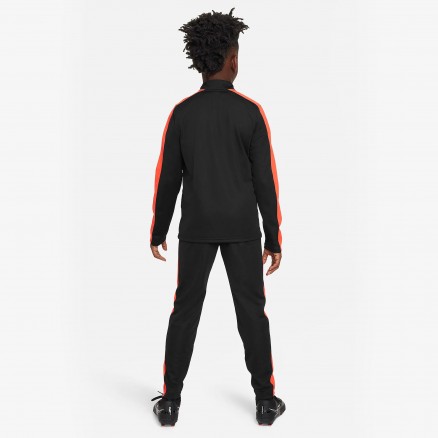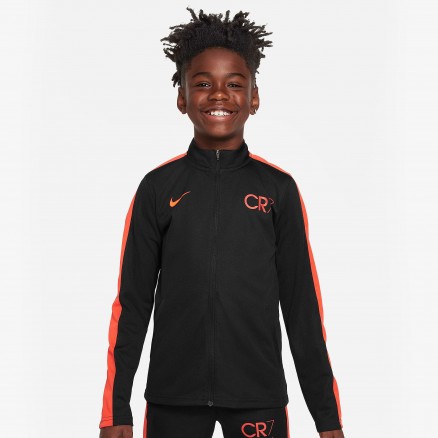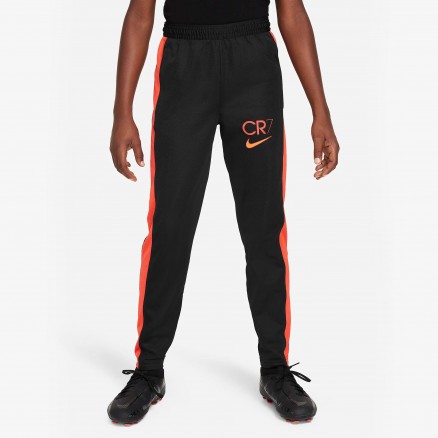 Nike CR7 Academy23 Tracksuit
Not AvailableAvailableLimited Availability
6-7 years
8-10 Years
10-12 Years
12-13 Years
14-16 Years
Tracksuit consisting of pants and jacket in soft, elastic fabric for greater comfort.
Model measuring 140 cm and wearing size 10-12 years.
Nike Dri-FIT

Nike Dri-FIT technology is an innovative polyester fabric designed to help keep dry, allowing you to work harder and longer in a more comfortable way. Dri-FIT's unique high-performance microfiber construction supports the body's natural cooling system, draining sweat and dispersing it across the fabric's surface to evaporate faster. Dri-FIT garments are most effective as a first layer or as a single layer. Direct contact with the body ensures dryness. In addition, Dri-FIT's perspiration management properties are maintained throughout the life of the garment. So go ahead and sweat.
Fast shipments orders arrive in 2-3 days.

Need help ? Contact us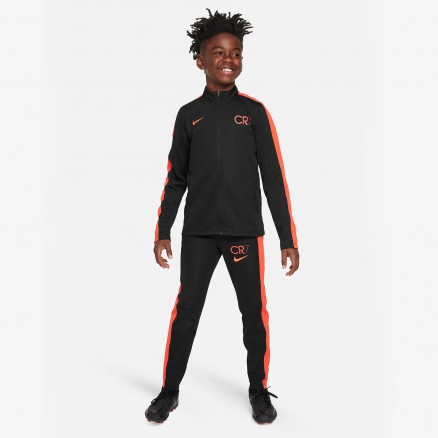 Search this Store
Nike CR7 Academy23 Tracksuit
Nike CR7 Academy23 Tracksuit
Nike
Clothing